THE EARTH'S STRUCTURE
CONTENT
Outer Structure of the earth
Major Spheres of the Earth
Relationship between the Three Major Spheres
Relevance to Human Activities
Inner Structure of the earth
The Structure of the Earth
The structure of the earth is grouped into the outer structure and the internal structure of the earth. The outer structures of the earth consist of four zones or layers. Three are made up of physical constituents, which consist of the three different states of matter; which are solid, liquid and gaseous substances. While the fourth which is made up of the Biological constituents, consist of living organisms.
The External Structure of the Earth
These outer structures of the earth includes: 
(i) The Atmosphere
(ii) The Lithosphere
(iii) The Hydrosphere and
(iv) The Biosphere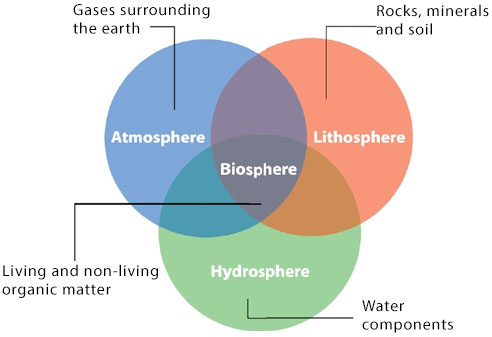 The Relationship between the Major Spheres of the Earth
The lithosphere which is the solid part of the earth is where all living organisms including man lives and survive; though not without the support of the other two spheres (Hydrosphere and Atmosphere).
You are viewing an excerpt of this lesson. Subscribing to the subject will give you access to the following:
The complete lesson note and evaluation questions for this topic
The complete lessons for the subject and class (First Term, Second Term & Third Term)
Media-rich, interactive and gamified content
End-of-lesson objective questions with detailed explanations to force mastery of content
Simulated termly preparatory exams
Discussion boards on all lessons and subjects
Guaranteed learning
Win great prizes for topping the Hall of Fame